Tucked away along a private drive in West Sussex you'll find Balcombe Place, a Grade II* Listed country house built in 1856 with parties and entertaining in mind. Let us take you inside this beautiful Sussex venue and all it has to offer.
For the last 64 years, Balcombe Place has been out of the hands of the family and used for accommodation, but in 2017 the house returned to the management of lord and Lady Denman's descendants and has been used for private events ever since.
The house has been beautifully restored, in keeping with how the house was in the early 1900s and is now available for private use for all manner or parties and events.
Benefitting from stunning ground, this venue has views of the South Downs stretching for miles.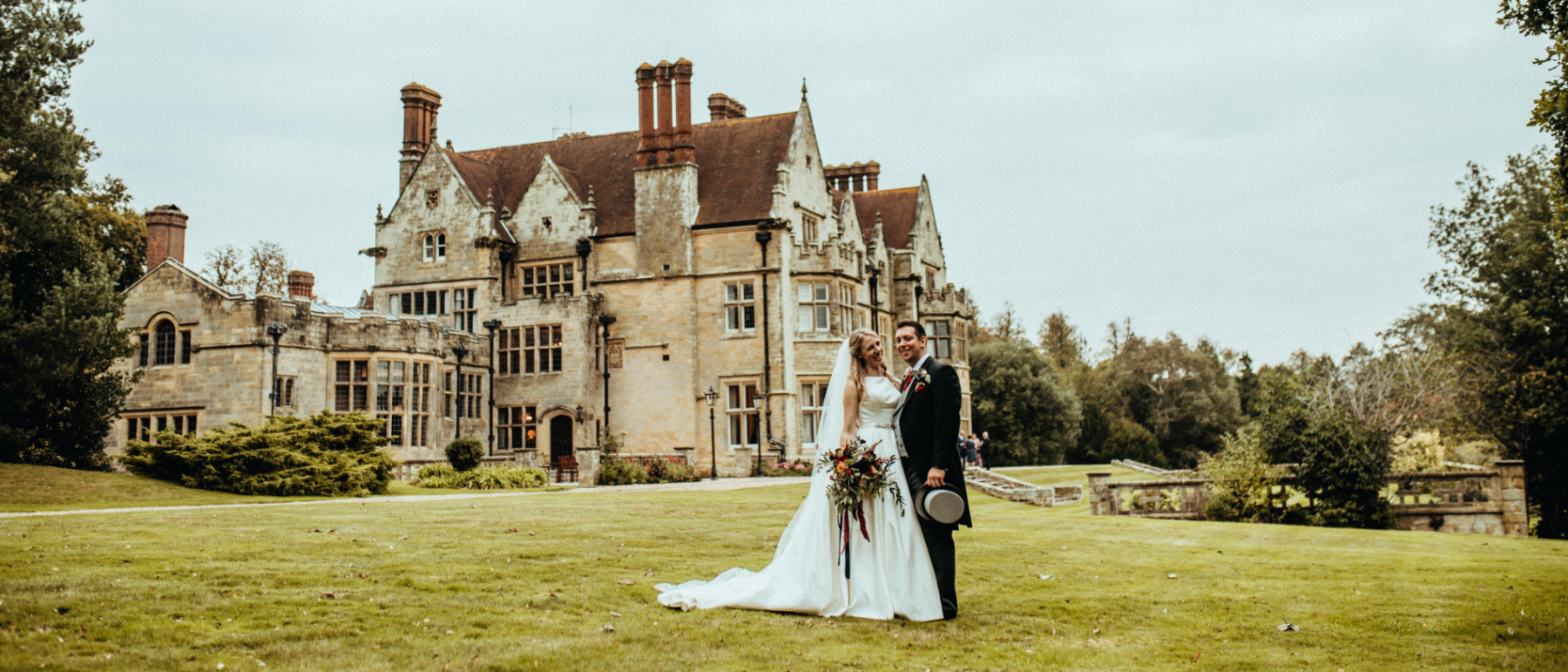 We have been lucky enough to provide hire for numerous private events, weddings and showcases at this gorgeous venue and never cease to be amazed at the range of styles this venue suits… From warm and romantic to  bright and colonial.
We wanted to take this opportunity to show you some photos of two vastly different events that we have worked on for Balcombe Place.
The first is an Autumn wedding. The venue lived up to it's name as a cosy, romantic country house. Luxurious Urbane linens and beaded glass charger plates adorned the candle lit tables. Our hand-painted Cordelia Grace chairs were then the picture of elegance.
In contrast, the second was a light and airy, Colonial style showcase. For this we paired our Mahogany Crossback chairs with Dove Grey and Forest Green linens. The evening ambiance, created by the low level lighting was perfect for an evening dinner party.
With thanks to the following suppliers
Venue: Balcombe Place    https://www.balcombeplace.com/
Photographers: Jacob Malinski and Barney Warner Photography https://jacobmalinski.com/ https://www.barneywarnerphotography.co.uk/
Florist: Tiger to Lilies  https://www.tigerstolilies.co.uk/
Table candles: Surrey Wedding Company https://www.surreyweddingcompany.co.uk/
Dress: Wedding Frox https://www.weddingfrox.co.uk/
Bridal Hair: Bellamie Hair Studio https://www.bellamiesalon.co.uk/