Still wondering about the most suitable wedding colour trend for your day, your way? Look no further than Pantone's colour of the year, vivacious Viva Magenta!
The Pantone Color Institute describes how it "vibrates with vim and vigour… a shade rooted in nature descending from the red family and expressive of a new signal of strength. Viva Magenta  is brave and fearless, and a pulsating color whose exuberance promotes a joyous and optimistic celebration, writing a new narrative."
As the description suggests, Viva Magenta isn't the obvious wedding colour trend for shrinking violets. But fear not! There's a treasury of different ways you can subtly introduce it, from invitations, to Page Boy blazer braiding, to the sugarwork on the cake.
What's more, you can combine and contrast it with complementing colours and shades, such as ivories, pale pinks and reds, for just the right amount of colour pop.
Let's take a look at a few awe-inspiring ways the wedding colour trend du jour can infuse your celebrations with a very modern and vibrant edginess.
Interthread Furniture with This Year's Knockout Wedding Colour Trend
It might be a little impracticable to source Viva Magenta table and chairs, or to have furniture custom painted to match this year's headline wedding colour trend. But there are other equally impactful ways to go about it.
For example, charming cream wash cross back chairs with red seat pads contrast perfectly with Viva Magenta and duskier pink floral décor. The end result? An ambience that's neither too pale nor too garish.
Leverage Your Linen
Do you want a whisper or a shout of Viva Magenta? Linen puts the ball firmly in your court. For example:
·        Think a little bit pink – You might prefer the beautiful, heavily woven drape of an elegant Urbane Lily table cloth. But you can vitalise the pallor with napkins in a pink: red: green: something in between shade of Rhubarb, or walk on the wilder side with hot Fuschia.
·        A whole lotta rosy – Prefer to look on the bright side of life? Go all in with a cotton-like, durable Signature wild raspberry table cloth topped with pure white napkins.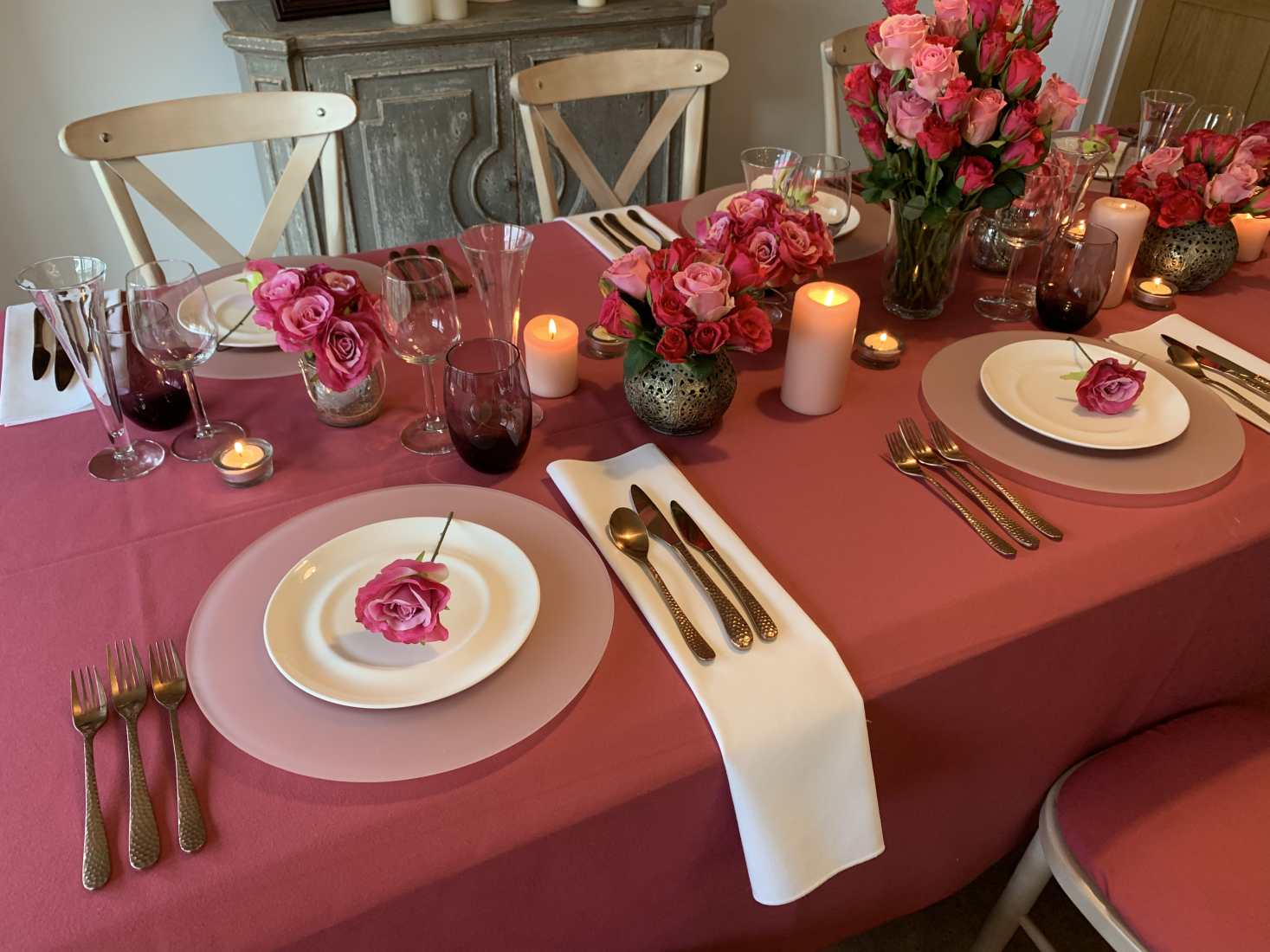 Glasses: Going for Bold
The gloriously different colours and shapes of contemporary glassware enables effortless mixing and matching with your chosen wedding colour trend.
Depending on the colour combinations you settle on for your furniture, linen and flowers, your glassware selection might look something like this:
·        A pretty Rose Pink swirl tumbler or even a more theatrical Grape tumbler for water and soft drinks
·        A classic Clear Bouquet wine glass – A choice of four sizes means you can go as dramatic as you dare!
·        A Clear Royal Champagne flute in a triangular trumpet shape, heralding blissful new beginnings as you begin your married journey together
At Co-ordination Event Hire, we're a trusted event supplier of classic and contemporary crockery, glassware, elegant furniture and a kaleidoscope of table linen to match every popular and also more niche wedding colour trend. Get in touch today for expert help and support with your central London, Sussex, Surrey and Kent wedding requirements.