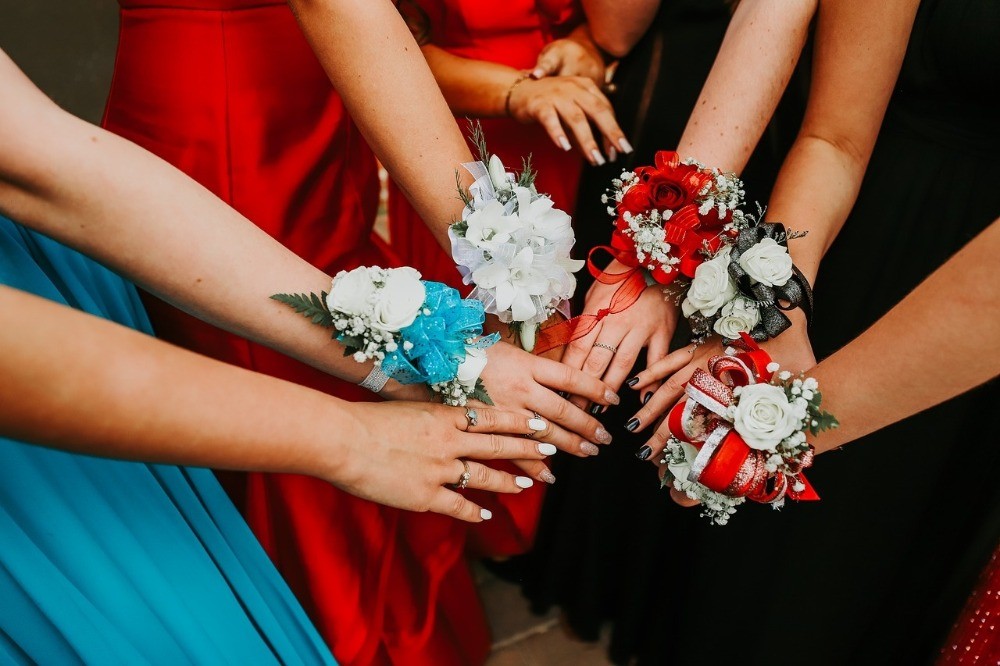 Many schools in the UK now hold prom evenings, typically at the end of year 11 and sixth form. To help you with planning a successful school prom night we have put together a list of our 'top tips for planning a successful school prom'.
Form a committee (and sub committees!)
A prom takes a lot of planning and forming a committee is essential for sharing the workload.
Ensure that you have selected one individual to take the lead and to oversee that everyone is doing their part.
It is also advisable to then divide the team into sub committees. Play to people's strengths and skills when delegating tasks. Who would make a good decorating committee? Do one of your team have graphic design skills for the posters and tickets? Have you got a keen mathematician who would be willing to keep track of the budget?
Set a budget
This will very much depend on how your school usually fund these events. Some schools will have a set budget put to one side for the prom every year, some will rely on fundraising events to raise the necessary funds.
The majority of the funds will also come from ticket sales, so decide on a ticket price as early as possible and get selling those tickets!
Pick a ticket price carefully, as if it's too cheap, you won't have enough funding for the event. But too high and many people will be put off attending.
Do some research into the previous years prom spending to give you an idea of where to start.
Pick a date and a venue
There are many sorts of venues used for proms. Hotels, golf clubs, rugby clubs, riverboats and private hire nightclubs are all popular options, or even the school itself.
It may be that there is a venue used by the school every year that always works perfectly, in which case we would suggest that this is your starting point.
Be sure to pick a venue locally to keep costs down and consider whether you will be asking everyone to arrange their own transport there, or whether you will be putting on coaches from the school.
Photos are great, but it's vital that you visit the venue in person to see whether it is a suitable venue.
When you are viewing the venue, be sure to consider how certain aspects of the night will work there. We suggest you specifically think about the following:
Will it be a seated meal, or a buffet? If the latter, where will the buffet be served?
Where can the dance floor and band/DJ be set up?
How will drinks be arranged? Will it be a paid bar or will drinks have been pre arranged and included in the ticket price?
Do you want a photobooth set up? In which case, where can this go?
Are there chill out areas for guests not wanting to dance?
What sort of decorations are you allowed to put up at the venue?
Is there some outdoor space? With proms usually being held in the summer, your guests may want somewhere that they can cool down.
What is included in the package? Food? Drinks? DJ?
What financial terms do the venue have? Check their payment terms, cancellation policy and breakage deposit.
When will you be allowed access to the venue for decorating?
Next, choose a date. The most popular days to hold school proms are Thursday and Friday evenings. You may find that your venue offers a cheaper package on a Thursday.
Food and drink
Typically we find that the most popular choice for a school prom is an evening buffet, as opposed to a formal sit down meal. As well as usually being a slightly cheaper option, it gives students the freedom to dance and socialise, rather that being waited on at a table.
Remember to consider dietary requirements such as vegetarians, vegans, gluten free, dairy free, halal, nut allergies etc.
Some venues will have in-house catering, whereas others will require you to bring in an outside caterer. Be sure to check this out, and if an outside catering is required, find out if the venue has a list of suggested suppliers.
Consider whether a drinks package will be included or whether drinks will need to be bought from the bar. It is customary to provide a welcome drink if nothing else, with some form of mocktail being a popular choice.
Music
This is a key one, as it is the main form of entertainment on the night.
Consider whether you would prefer to have a band or a DJ. You may find that your venue has a list of preferred supplies, but think carefully about booking them.
If going for a DJ try to find one that will play contemporary music suited to teens. The usual DJ at the venue may spend 11 months of the year playing to weddings and corporate parties, which is great for the cheesy music, but may not be suited to your audience.
If choosing a band then be sure to ask for a show reel, or better yet, try to see the band performing live. Make sure you also have a plan for what will play during the bands break. Do you want to hire a DJ separately to play in the gaps, or will your band put on a playlist through their sound system? Some bands also offer an additional DJ service, so check this out.
Decorations and extras
It's always a good idea to have a sub committee focusing on the décor, and other potential extras.
You may not want to choose a 'theme', but have a think about a colour scheme for the event.
Balloons and hanging decorations and a fairly cheap way to add a bit of colour to the room. Or if you are having a sit down meal think about your centrepieces. Do you want flowers, candles or colourful napkins?
A few other extras that you may want to consider include:
Do you want to hire a photographer or set up a photobooth?
Do you want additional entertainment? A casino area or a close-up magician are often popular
Are you planning on doing awards? 'Best dressed guest' and 'most likely to become prime minister' are examples of a few popular categories.
Now that you've started your planning, don't forget to advertise the prom and sell lots of tickets. The more guests that attend the more fun you will all have, so do your best to encourage all your fellow students to attend.
Most importantly, enjoy your prom night!
And afterwards, be sure to reward yourself for all of your hard work with a day of rest and relaxation.
What do you think of our tips? Did we miss anything? Let us know via the comments below.
If you would like a no-obligation quote for any items you might need to hire for your school prom then please use our online ordering system or give us a call to discuss your requirements.
Main image by chelseighmillar